Parental wellbeing
Juggling the different priorities of work and family life, especially during the pandemic, can cause heightened levels of stress.
This can start to impact on the wellbeing of staff members who have parental responsibilities.
---
Empowering Parents, Empowering Communities (EPEC)
Empowering Parents Empowering Communities are running peer-led groups to support parents/caregivers with significant emotional and relationship difficulties who are concerned about their child's (aged 2-11 years) behaviour to help them use positive parenting strategies, improve family communication and child behaviour and enjoy family life more!
Peer facilitators are supported by practitioners with an expertise in mental health and parenting.
Details:
-Groups will be running on Tuesday and Thursday mornings from 10am-12pm at Camelot Primary School, Peckham, SE15 1QP
-We are comparing the new Being a Parent-Enjoying Family life to our well-established Being a Parent groups. Which group (i.e. Tues or Thursday) will be decided based on chance.
-Groups start w/c 26th September and run weekly for 9-10 weeks until w/c 28th November/5th December.
-Parents will also complete 3 research meetings before, after and 6 months after the group. They will receive £25 voucher for each research meeting for their time.
-A free creche is provided.
The project is self-referral. Please note that the sign up process and groups are completely confidential and no identifiable records are kept.
---
---
Supporting Children
Children may have differing responses to the current pandemic, and their level of understanding will vary depending on age, location and how much exposure they have had to sources of information such as the media and social media. It is important to be aware of changes in behaviour, which may indicate levels of stress or anxiety.
Children benefit from the support of routine, so it is important to maintain familiar routines in daily life as much as possible, or create new routines. They will also benefit from a sense of control around the current situation, so explaining to them what can be done, such as maintaining good hand hygiene, can help them feel more secure.
During times of stress and crisis, it is common for children to seek more attachment and be more demanding on parents. Discuss coronavirus with your children honestly and use age appropriate language. Your children will observe how you react and learn from that so try to remain calm and show them that things are going to be ok.
Help children find positive ways to express feelings such as fear and sadness. Every child has their own way to express emotions. Sometimes engaging in a creative activity, such as playing, and drawing can facilitate this process. Children feel relieved if they can express and communicate their feelings in a safe and supportive environment.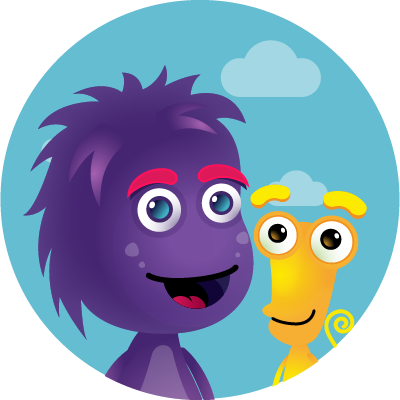 Cues-ed's Looking After Ourselves page have useful resources for children to go through.
This page goes hand-in-hand with the guidance for parents.

Children with special educational needs
Children and others with special educational needs, may benefit from additional support to help them understand what is going on. Carol Gray has produced a helpful social story, and another social story is available here.
Emerging Minds, based in Australia, have also created some useful documents for talking to your children about natural disasters and COVID-19. There is a helpful information here, and print outs with some key information about talking to your children about the virus, as well as how to help them cope with their anxiety around it.
---
Supporting Young People
Researchers in mental health have teamed up with Aardman Animations to launch a new campaign aimed at supporting the wellbeing of 17- to 24-year-olds. The What's Up With Everyone? campaign features a series of short animations touching on five broad issues which affect young people – perfectionism, loneliness, social media, competitiveness and independence.
This campaign was co-produced with and for young people, aiming to increase mental health literacy.
Kooth.com is an online mental wellbeing community where children and young people can access free, safe and anonymous support.
---